I started cleaning up my garden for the season this morning. Pulled out the sad tomato plants and began cleaning up weeds. There are still quite a few 'happy plants' and those should get to keep growing until they're done being happy.
This garden plot is about 20 feet square, and part of a large community garden along the Mississippi river in south minneapolis. When I took it over a few years ago it had raspberries, rhubarb, and weeds everywhere. It now has raspberries, rhubarb, asparagus, and still weeds everywhere. But I'm doing my best to keep them on their toes.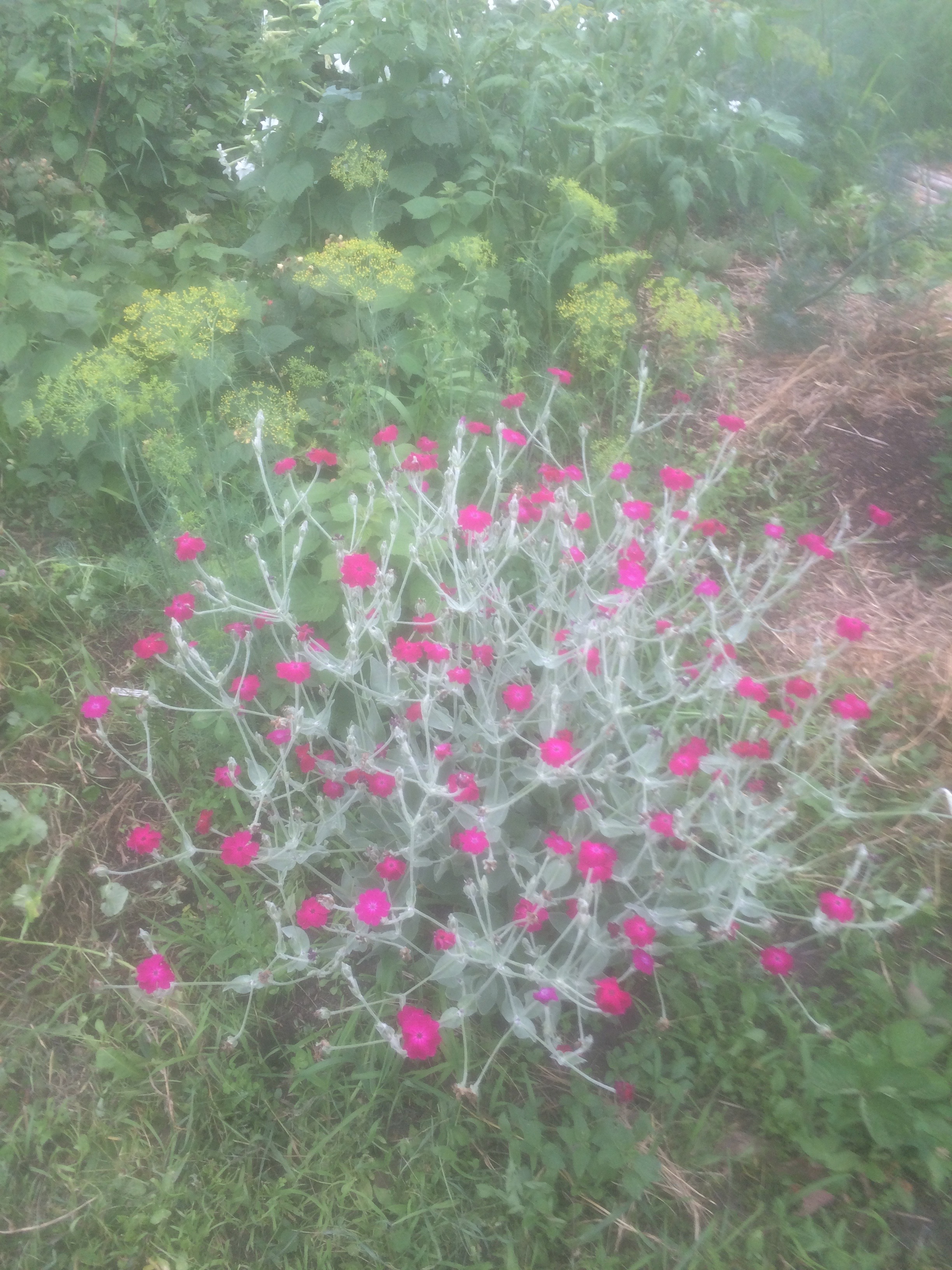 Above is a miserable photo of my absolute favorite plant this year. It's a "volunteer" that started growing last year, and I liked that it has fuzzy leaves, so I let it grow. Last year it only grew the green leaves and ended up only about 1/3 as big as in this photo from June. I don't have a clue what it is, so my task for the winter is to find out. Hopefully it seeded a few more that will pop up next year.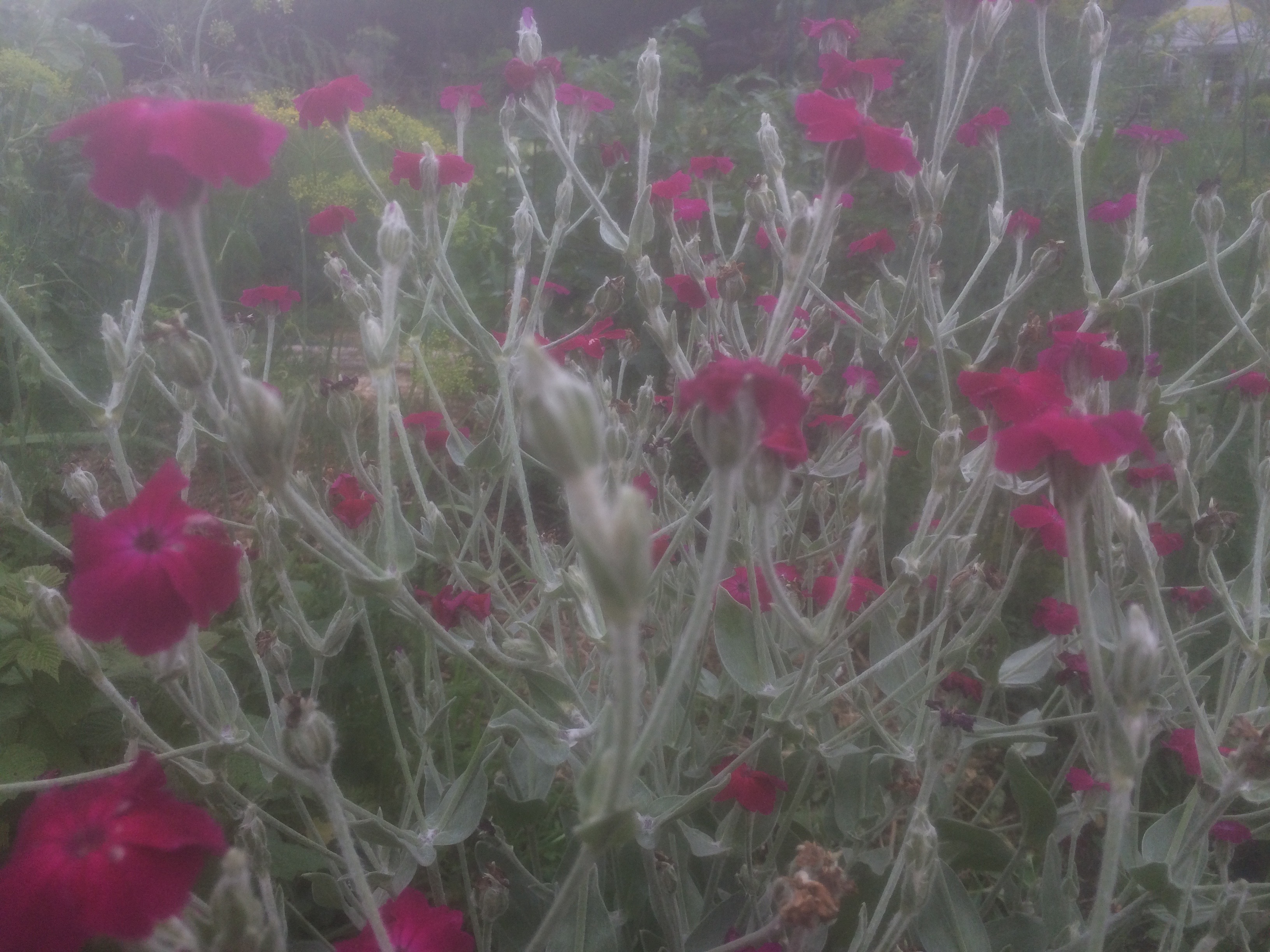 (I probably need to get a new phone that doesn't have dust all over the camera sensor. Though to be fair I changed out my screen and battery since those photos were taken and recently it's been looking better.)
My best vegetable of the year was a romanesco plant that thrived. I don't remember planting the seedling this spring, and was extremely surprised to peel back a few leaves one day, revealing big fat golden fractal heads of it's wacko combination of broccoli and cauliflower.


There are wide shots of the garden after the tomatoes were replaced with a few loads of composted manure to keep the soil happy over the winter. The compost bin is the newest addition to the garden, I'm excited to see how fast it breaks down detrius from this growing season.

And for posterity, above is what the garden looked like last september, with the tomatoes still in full swing. A beautiful chaotic mess.